Ft. Hood Shooting Victims
Three years after the deadly Ft. Hood shooting and surviving family members have filed a lawsuit against the federal government.
On Monday 148 plaintiffs sued the u-s government seeking damages and a ruling that Nidal Hasan's attack was a terrorist attack.
They're frustrated because the proceedings seem to be constantly held up, sometimes for his beard or other reasons.
Dr. Jeff Addicott with St. Mary's University Center for Terrorism Law agrees saying, "If you think the military justice system is bad in terms of trying this individual, we have not executed a murder thats in the military that has been convicted because the justice system is completely broken. "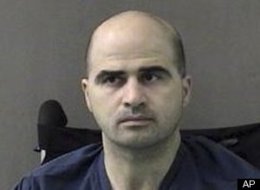 The lawsuit was filed in D.C. and says safety was disregarded.