| | | |
| --- | --- | --- |
| August. 6, 2009 | Here's Randy's Weekly KTRH GardenLine Tip: | Issue #126 |
Programming Note for the GardenLine Faithful this Sunday August 9th.
I have been asked to fill in for the Garden Show out of WOR in New York. So, we will be simulcasting one and maybe two hours of that show via KTRH. The hours of simulcast are 7-9 a.m. our time. I want ya'll to listen, but I also ask that you leave the questions via their 800 number to the New York-based audience, as ya'll have me for every weekend otherwise.

Randy

Yellow Grass?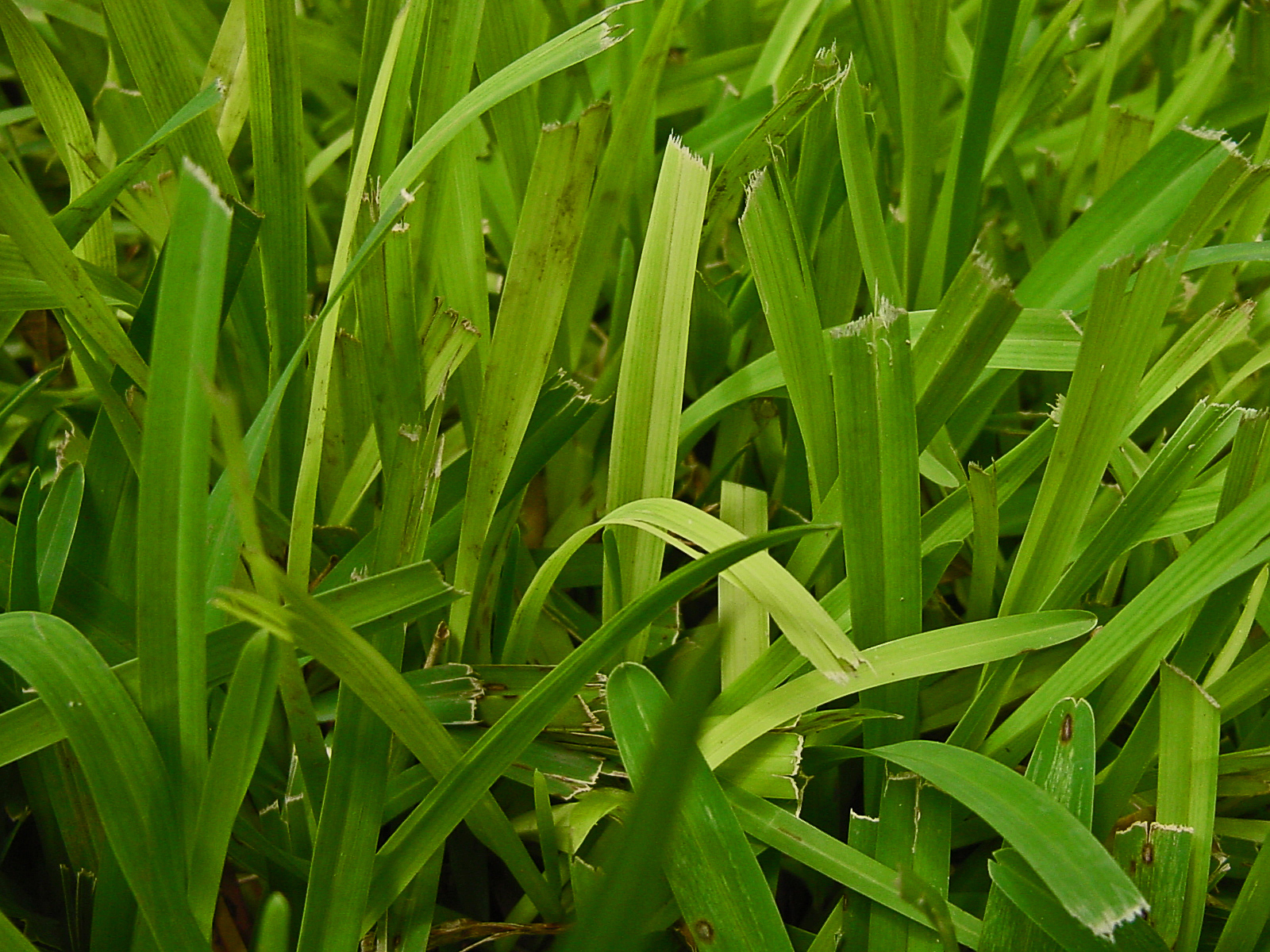 I'm getting lots of calls and emails lately about the overt "yellow" grass in St. Augustine yards. It's the kind of yellowing that some call a chartreuse color. Or the kind of green that might look like a faded out green. Sound familiar? With all the watering we are doing on our own, thanks to rainfall deficits and 100 degree temperatures, this is not all that surprising. First, let me get the most obvious corollary out of the way – If you have not done the summer fertilization, because you thought it was too hot, therein lays your answer. And, remember what we say -- "It's never too late to do the right thing." Thus, you can and should do a fertilization application per my schedule.

However, while the excessive watering could be one of the major "blames" here, it could also be a number of things causing this malady. In my lawn fertilization schedule, we sort of account for the possibility of a yellowing in the months of July & August. The leaching out of nutrients is either Iron Chlorosis or Nutrient Lock-Up. Now, it could be the start of something more dreaded - namely, St. Augustine Decline or Take All Patch. But, more times than not, it is the previously mentioned possibilities. Also, you may notice that this discoloration is under tree canopies, especially pine trees and crape myrtles.


So, here's what I've been recommending to folks with this "yellowing-chartreuse-pale-green" looking grass. First, approach it as if it's Iron Chlorosis, or a need for an Iron and Soil Acidifier. Put down any Iron/Acid combo you can find, and water it in. After two weeks, if you don't see a significant greening up, then assume you have a nutrient lock-up.

Products you've heard me recommend for Iron treatments:

• Dr. Iron – from Monterey
• Iron Safe (if still available) Lillie Miller
• Nitro Phos Iron & Soil Acidifier
• Ironite
• Hi Yield Iron Plus
• Any Liquid Iron/Soil Acidifier

You can do a number of treatments for the nutrient lock-up as well. When I have nutrient lock-ups, the easiest thing to do is apply a Soil Activator/Microbial Treatment to the afflicted areas. Hopefully, if there's a phosphorous lock-up going on, it will help release the right nutrients up to the grass.

Products you've heard me recommend for such treatments:

• Medina Soil Activator
• Medina Plus
• Lady Bug Natural Terra Tonic Super Soil Activator
• Or Any Liquid Soil Activator Product


If cost is no object; it is a good bet to do the Iron treatment and the Soil Activator Treatment together (well, at least one right after the other). I prefer this method - Iron first, Soil Activator second - both on the same day, because I don't want to have to wait around to judge results.

So, what if neither one of these treatments works? Yes, it could be the dreaded St. Augustine Decline – SAD, which we have not talked about for some time and frankly there is no cure for that. There are some fungicides that work a little bit on abating SAD, but none are effective at complete control. If you would like to learn more about SAD, click here...

But the yellowing could also be a tell-tale sign of the start of Take All Patch. Where there is TAP, there is more of a thinning out of the grass (we often call it a "melting away") but if you can catch it early enough in the yellowing stage before the melt, you can control it with the information in our tip sheet on Take All Patch.

By the way, if you have a lot of nutgrass in the "yellowing" areas, this too is what we have dubbed as a "harbinger of take all patch". Please read what I've written concerning that malady as well.

Until next issue, here's to Great Gardening from the GardenLine, heard exclusively, 6-10 a.m. Saturdays and 7-10 a.m. Sundays, only on NewsRadio 740 KTRH.

Visit the GardenLine Home Page!
Randy's Tips Archive • Previous Newsletters • Podcasts • Appearances

G
ardenLine Listeners and E-mail Tip Subscribers can purchase a copy of my new book at discounted price!
Gulf Coast Gardening with Randy Lemmon
Check it out!
Garden retailers interested in stocking the book, should call the Nitro Phos Warehouse at 713-228-1868 for wholesale ordering information.
Click Here for
Our Printer-Friendly Version
Click Here for a complete
KTRH program schedule
E-mail The Editor. Please feel free to forward this issue to friends and associates. Anyone can subscribe for free.
For Advertising Information: Bo Brown, general sales manager - 713-212-8013; Nick Peterson, online sales manager - 713-212-8520
You are receiving this newsletter because you requested a subscription. This newsletter is optimized for Microsoft Outlook. If the newsletter doesn't display correctly in your e-mail program, see our online version. To unsubscribe, instructions are at the bottom of this page.

© 2009. Powered by Clear Channel's ktrh.com.